The Significance of Content Promotion
Why is content promotion paramount?
You are creating exceptional content: high-impact blog posts, authoritative articles, etc. However, all that superb content will bring no real value to your business if people can't consume it.
The success of your inbound marketing program depends as much on promoting high-quality content as creating it. To fully reap the rewards of your content marketing program, you need to serve up your content to a broad audience. In fact, in a content marketing program, either one means nothing without the other.
However, many marketers overlook the crucial role of content promotion, while focusing heavily on content creation. In this context, Derek Halpern of Social Triggers suggests applying the 80/20 rule, where he advises spending 80% of your time in promoting your content while 20% on creating it. The logic is that it's easier and cheaper to find 1,000 more users for your content than creating fresh or new content for existing consumers. Though it's not a blanket rule, it's certainly a thumb rule that will get you going in the right direction in content promotion.
Direct & indirect content promotion
Direct content promotion involves sharing your content pieces to as extensive an audience as possible on the very day it goes live, through e-mails, tweets and  FaceBook posts, among other avenues. On the other hand, indirect promotion consists of guest blogging and teaming up with influencers to promote your content and appear authoritative, which helps drives organic traffic to your site.
At ContentFactory, we believe that the ideal content marketing plan includes promoting content across a variety of earned, owned and paid media to emerge as a converged plan.
Definitions and examples:
Earned: social sharing, other bloggers and influencer groups, make your content worth sharing with meta data, keywords etc., linking and placement on other sites,
Owned: facebook pages, blogs, lists etc
Paid: Reddit ads, StumbleUpon, FB ads, promoted tweets
The below infographic is to be recreated.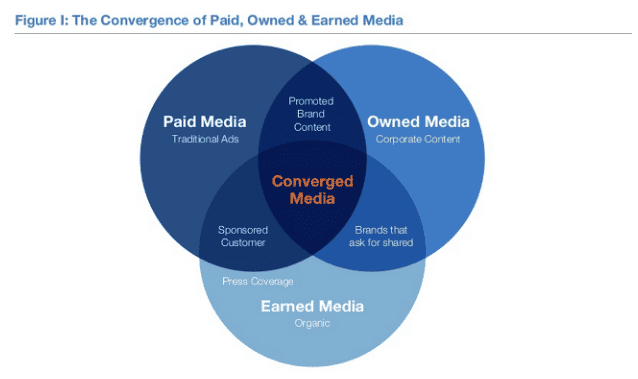 At ContentFactory, we factor in a large number of parameters (your user personas, industry type, content marketing goals, etc.) to roll out a result-focused content promotion plan that yields maximum results.
A typical content promotion plan by ContentFactory:
Newsletters, promotional email with landing page link, facebook, twitter, Linkedin pages with a lot of activity, content ads on Outbrain.
Social media, blogs, message influencers on Linkedin, start discussions, groups, video content, slide deck, regular Flipboard magazine.
Database of industry bloggers, tweeters, rank them and keep track, link to credible websites, comment on other people's blogs, articles etc., start online training and certification, ebooks.
Need to maximize the reach and response of your content?  Click here to avail our professional Content Promotion and Distribution service.